Street of the Future
How will post-fossil forms of mobility translate to physical urban space? How is the electric car changing the shape of the street? The Street of the Future shows what sustainable solutions look like on street level.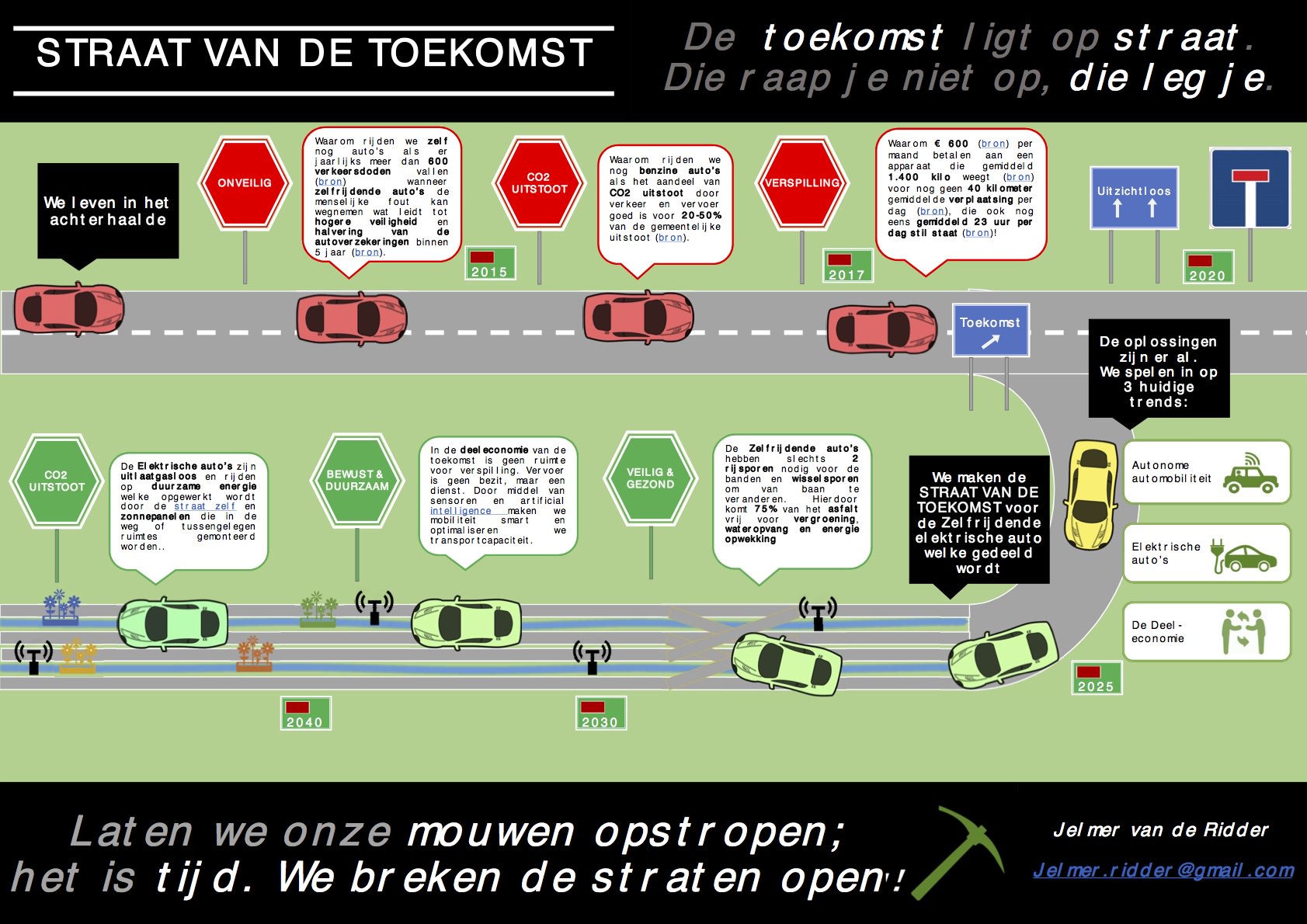 Idea
The Street of the Future is a design for the sustainable street in a post-fossil city. Safe, clean and sustainable. The Street of the Future is intelligent, connects people and is climate neutral. The design is responding to current trends of autonomous mobility, electric mobility and the sharing economy. But the idea extends further than mobility; the projects is characterized by safety, health and sustainability. Mobility is no longer a possession, but a service that is shared. Transport becomes accessible for all. The post-fossil city is not built within a day, the Street of the Future is the means to an end. Let's break the street open!
By
Jelmer van de Ridder